Happy Feast of the Resurrection, the greatest of feasts!
After around three weeks of proclaiming the Lord's death in daily Holy Communion (1 Corinthians 11:26), I am especially glad to also proclaim today the resurrection of our Lord Jesus Christ!
Not that I'm tired of taking Holy Communion daily. No way! In fact, breaking bread with the Lord has become the highlight of my every day!
So, if proclaiming the Lord's death means proclaiming the forgiveness of our sins (Matthew 26:28), and our redemption (Ephesians 1:7), justification (Romans 5:8-9), sanctification (Hebrews 13:12), healing (1 Peter 2:24), and reconciliation with God (Colossians 1:19-20), what does proclaiming the Lord's resurrection do?
Amazingly, it also means proclaiming God's forgiveness (1 Corinthians 15:17), because the resurrection serves as proof that the death of Christ was acceptable to God and has therefore the power to obtain for us all the above. In addition, proclaiming the resurrection also means proclaiming that Jesus is the Son of God (Romans 1:4), who lives (Revelation 1:17-18), that we too may live (1 Peter 1:3), and who is with us always (Matthew 28:20) until he comes again to judge the living and the dead (Acts 17:31) on the last day. (On the right is a portrayal of the last day, tackled so amazingly by C.S. Lewis' in his final Narnian novel, The Last Battle.)
Awesome! Now I'm thinking of adding the proclamation of Christ's resurrection to my prayer after Communion!
With the knowledge that the Lord is with us every day, every day becomes a good day. Yes, even amid the pandemic.
P.S.
The flowers above are the first fresh flowers to enter my house. They're from an Adelfa (Nerium Oleander) shrub along the driveway that I had to prune because it gets hit by the car every time I park. Rather than throwing the flowers away, I thought of placing them in the house. They sure are nice to look at. And they smell like soap! Apparently, Van Gogh loved them. Good thing I didn't accidentally ingest them.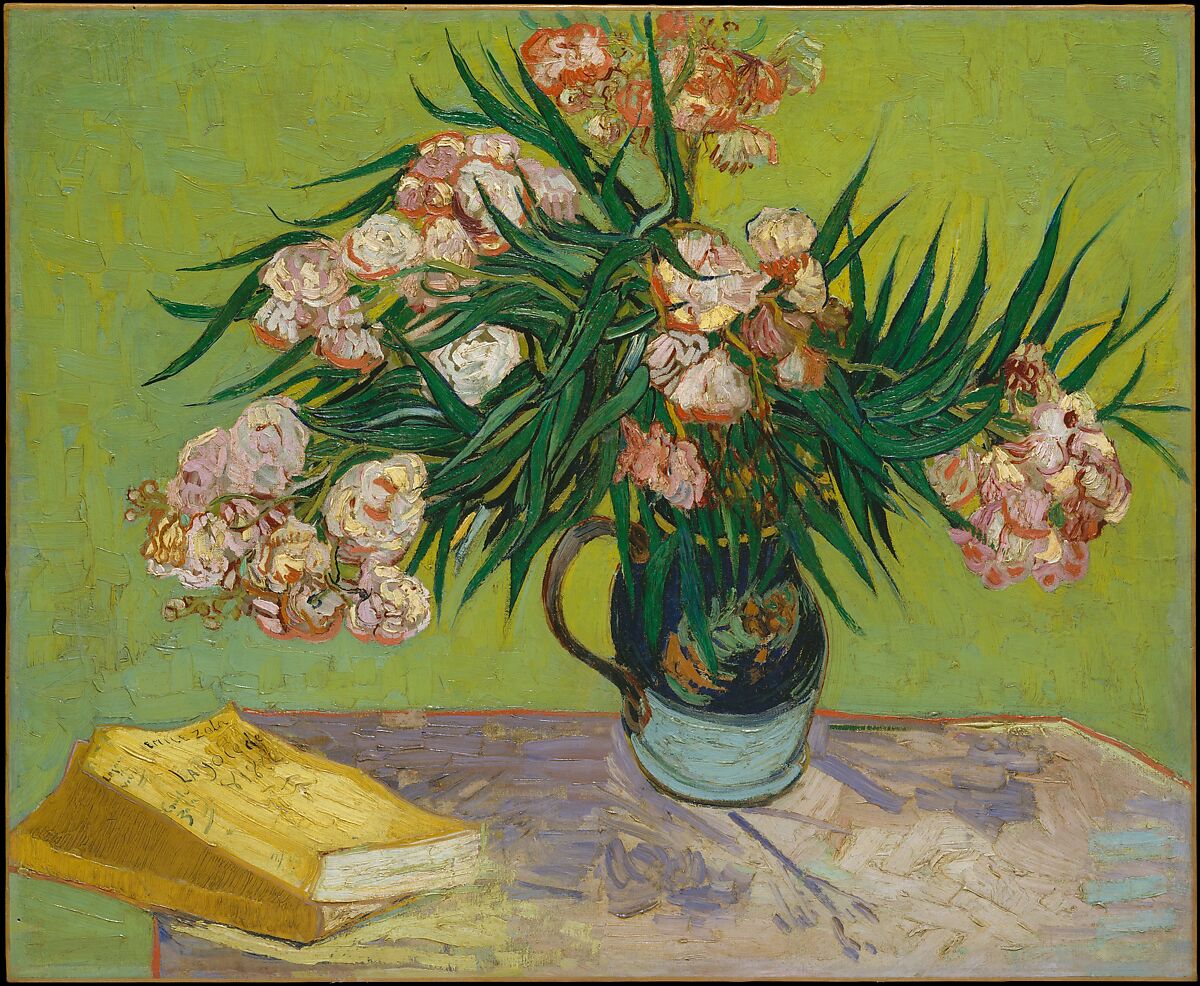 P.S. 2
I normally blog on Resurrection Sundays, but it seems that I skipped this in 2019. Maybe because that was the year Dad went to heaven. But I'm glad I did it today, as I did in 2018, 2017, 2016, 2015, 2014, and 2013.